Extraordinary Smart Residences
The Crestron system experience: no weak points anywhere.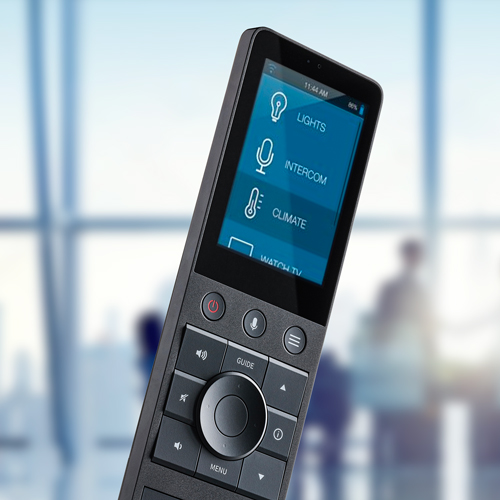 The Crestron Experience
A full spectrum of smart home products and solutions to ensure extraordinary performance and reliability for you and your family.
The Crestron technology in your residence is designed to work together in an impeccable system that allows full customization. The entire Crestron system is easy to adapt and upgrade
What makes Crestron systems truly unique among other brands is that there are absolutely no weak points anywhere. 
Blending in 
Instantly adjust your environment with the tap of a button or the sound of your voice
Crestron technology blends beautifully into your living room, kitchen, or studio, ready to respond to your needs. Dimming the lights, adjusting the shades, or the volume with just one tap on the screen or with the remote has never been easier. With a series of pre-set scenes, you can adjust the setting to very specific levels.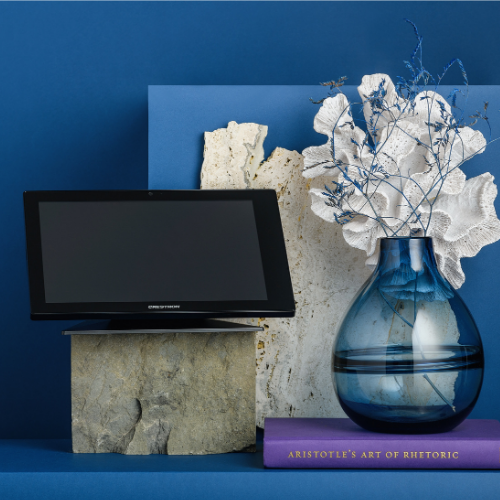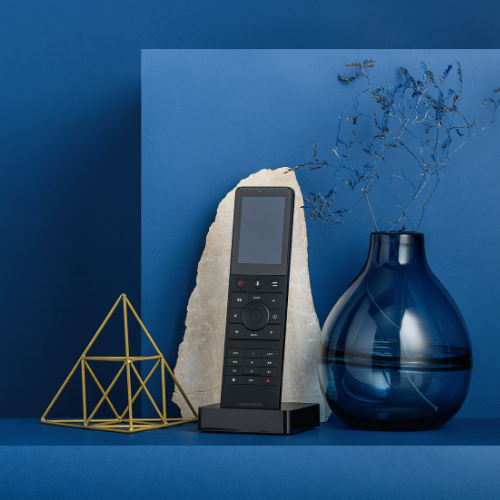 At your command
A remote control reimagined. Ergonomic design, touch screen, elegant and highly functional, the remote allows you to have full control of your home. Control, communicate, adjust, play and set up with just one button.
Seamless Control
Sleek design for instant control. Adjust your home light, shades, music, and temperature to your senses with just one tap. Keypad control that is seamless and easy.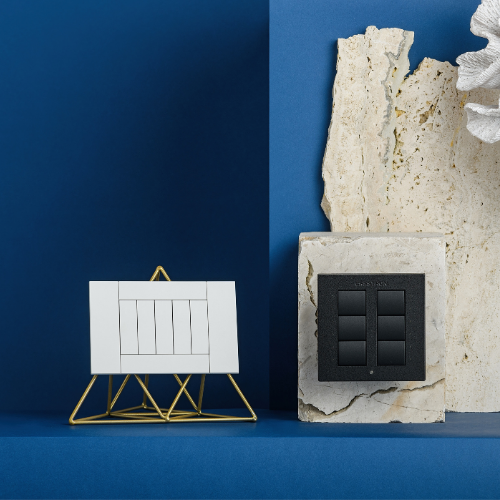 Find your space's fit
All our solutions are thoughtfully designed with features that bring you comfort at your space and control from anywhere. Drop us a line! Or skip the form and call us now +355672043803
Frequently Asked Questions
What is a smart system for your residence?
A smart system that will help you control and monitor your home by integrating many solutions. Check and answer your door, protect from eminent dangers, set the right mood for any special occasion by adjusting the shades, the lights or the music.
Why Crestron is the right solution?
Crestron creates your ideal home. Inviting and comfortable while entertaining and secure. Crestron smart home technology is intuitive and simple. Instantly responsive to touch or the sound of your voice. A complete smart home system engineered to become invisible, so all that remains is the experience.
How can we make residences, safer?
Creston Home offers the best technology to assure every aspect of your security, in one smart home security system. A door that unlocks only with your fingerprint. Gates that can be monitored from the touch screen in your upstairs library. Front lights that welcome you home. A system that works seamlessly across every touch point.

Installation from us
Leave the set-up
to our geniuses.

Warranties without worry
All products come with
warranty up to 3 years.

Clarity mode
We are always here,
supporting you.

Custom Solutions
We are all different.
So are our solutions.